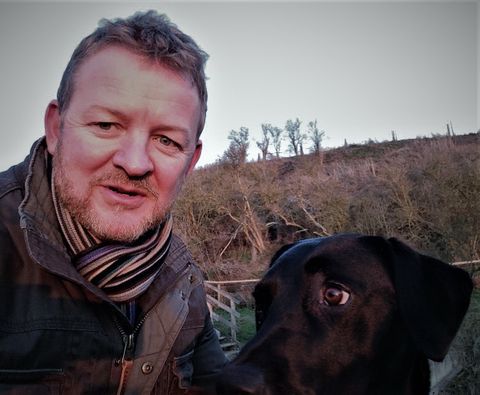 Who are Thomas Bartram Ltd?
Tim Chamberlain TEP
Tim was a Private Client solicitor for over 20 years, specialising in advising individuals and business owners about Wills & Succession Planning, Inheritance Tax mitigation, Powers of Attorney, Probate and Trusts.
Tim set up Thomas Bartram Ltd in 2019 to focus on providing the comprehensive advice that everyone needs – at affordable prices.
STEP Member
Tim is a member of STEP (the Society of Trust and Estate Practitioners) which is a global organisation promoting excellence in family inheritance and succession planning. STEP is recognised by solicitors, accountants and financial advisers as the gold standard for advising about Wills and Succession Planning.
Specialist Advice
Thomas Bartram Ltd focuses solely on advising about Wills & succession planning, Lasting Powers of Attorney and providing Probate advice.
IPW Member
 Tim also holds the STEP Advanced Certificate in Family Business Advising and is a member of the IPW (Institute of Professional Willwriters) and the Northampton Chamber of Commerce.
Client's Testimonials
Take a look at what our clients say about us.
Cristina F
I was in a hurry to write a Will and Thomas Bartram acted on it immediately, extremely sensitively and explained all options very clearly. I did not feel in the least pressurised or rushed and soon felt completely reassured that I was in the right hands to secure my peace of mind. I thoroughly recommend Thomas Bartram and would not hesitate to return for further services.
Cristina F
Colin B
Exceptional service. I was worried I wouldn't understand the legal jargon but Tim explained everything clearly. I feel very relieved that my affairs are now all in order. He completed my Will and the health and financial Lasting Powers of Attorney. I would definitely recommend Tim.
Colin B
Donna B
Personal and sensitive handling
Donna B

Get in Touch
Leave us a message… You can find our details below
We are based in Rushden and operate in Northamptonshire, Cambridgeshire, Bedfordshire, Hertfordshire and Buckinghamshire….and sometimes a bit beyond!